Max Headroom Fics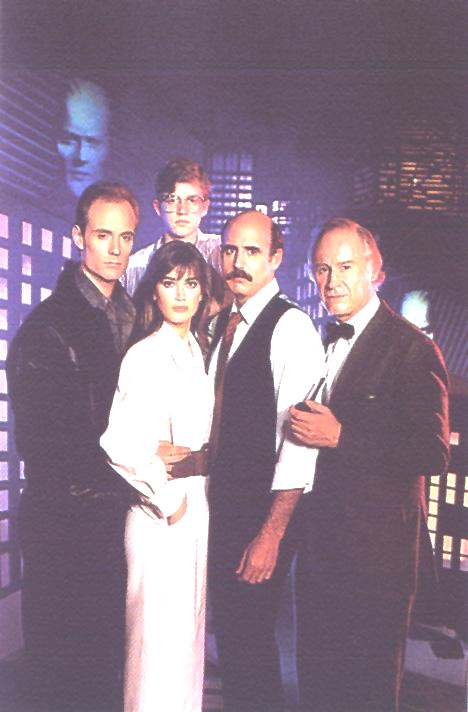 ---
Coming Soon:

Unchained Melody- Edison and Theora spend a romantic night together RATED: NC-17 Song:Unchained Melody by: Righteous Bros.

One Hour Away- An evil computer genius traps Edison and Theora in the control room with only an hour to live. RATED: R or NC-17

Barely Alive: Part 2 of "One Hour Away" Samantha Taylor's little stunt leaves Theora in a coma, and Edison looking for revenge RATED: PG-13

Knowledge Can Kill- A ruthless network exec tries to use Bryce and Max to bring down Network 23 for good. RATED PG-13

Looks Can Be Decieving- Bryce meets the niece of an old enemy, but it might mean an "early retirement" for him...and Edison? RATED: R

Killer Instinct- An escape convict kidnaps and hypnotizes Theora into helping her pull of her LAST heist...Her plan will shock any reader, as will the ending. RATED PG-13

To Catch A Beauty- Edison falls for an attractive younger woman, who is wanted for a string of sex-related murders. RATED NC-17

To Protect and Love- A girl named Monique Hanson is framed for the murder of her boyfriend, and turns to our favorite field reporter for help. RATED: PG-13 or R

Valerie- In this futuristic "Romeo and Juliet" type story, A new girl at Network 66 catches Edison's eye, and their affair stirs up a war between the networks, and the attraction also boils Theora's blood. Rated: R Song: Valerie by: Steve Winwood

Rude Awakenings- Bryce goes out of his way to make a cyber-mate for Max, but an explosion in Bryce's lab brings this new "creation" to life. Rated R

I'll Be There For You- Theora is injured while out on a field assignment, and Edison never leaves her side at the hospital. Rated PG BG Song: I'll Be There For You by Bon Jovi

Please just be patient for now, I'm still working on my fics.
---
Return Home